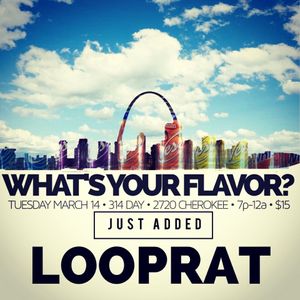 LOOPRAT was a last minute add to the 3.14 day 2017 celebration "What's Your Flavor" presented by Vess soda. Join us tomorrow, March 14th, at 2720 on Cherokee to celebrate Saint Louis culture. Featured acts include Tef Poe, The Knuckles, T-Dubb-O, Mvstermind, Indiana Rome, Monkh & The People, Nick Menn and more...
The event runs from 7pm to 12am. Arrive early as  entry is just $3.14 for first 50 guest.
Thanks to hosts Corey Black and Franco, they will curate a dope night of STL Hip-Hop. LOOPRAT will perform around 10 o'clock!