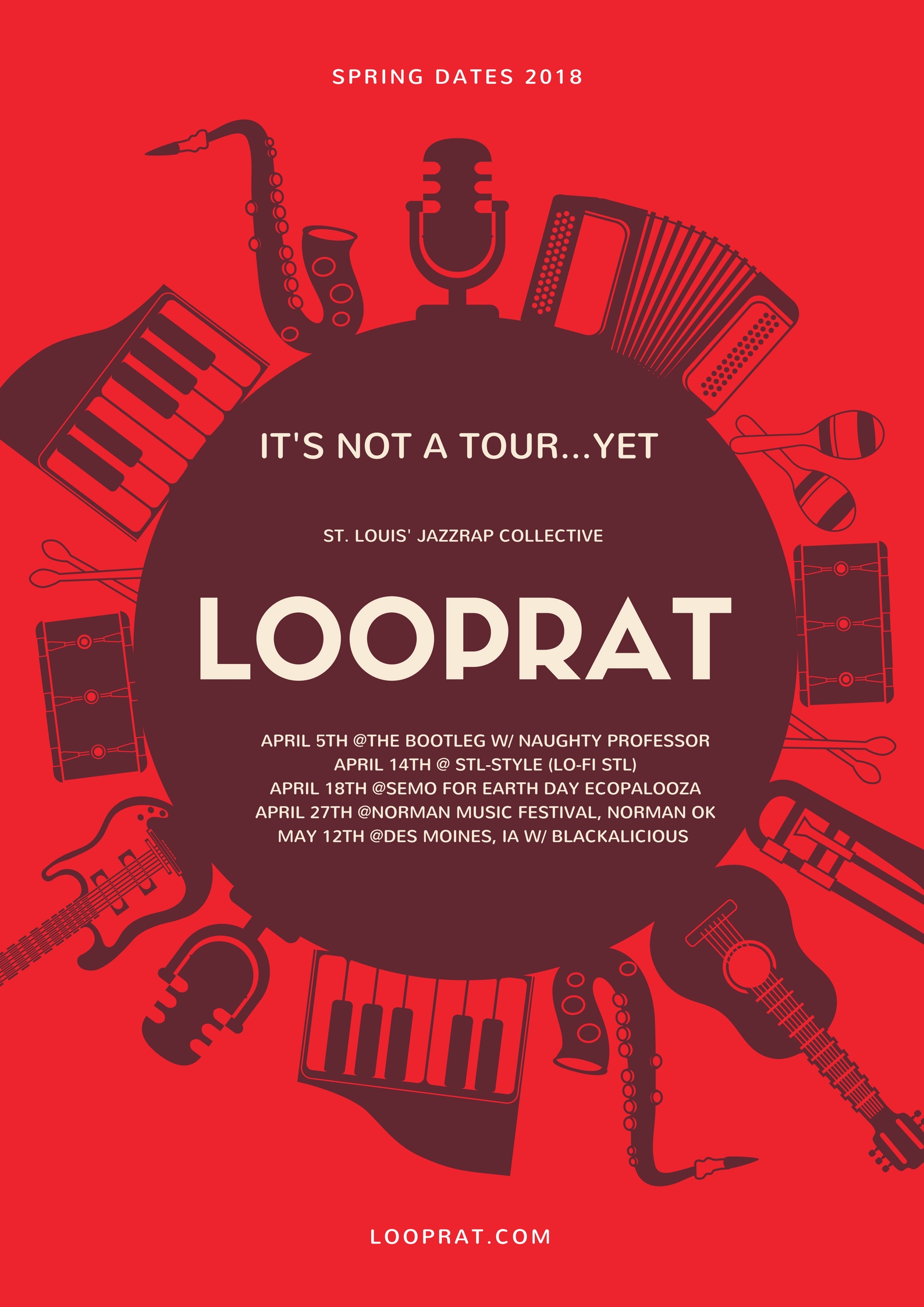 April 5th @The Bootleg w/ Naughty Professor
Nola based funk sensations Naughty Professor stop through St. Louis for a show with the LOOPRAT Collective. 
April 14th @ STL-Style for Lo-fi STL 
Live recorded one take music video performance as part of Lo-Fi St. Louis video series. 
April 18th @SEMO for Earth Day Ecopalooza 
South East Missouri State Earth Day Celebrations in the quad of campus over the lunch hour.
April 27th @Norman Music Festival, Norman OK 
Oklahoma's largest music festival is FREE!
May 12th @Des Moines, IA w/ Blackalicious
Des Moines, Iowa summer concert series featuring underground legends Blackalicious.